Here you will find some Frequently Asked Questions regarding your arrival, departure, and general resort information.
Q. What are your Check-in and Check-out times?
A:
CHECK-IN:
Check-In time is 4 pm , if you need an earlier or after hours arrival please contact the rental company (Belloise Realty) to explore the possibility to accommodate your request, this may require an additional charge.
CHECK-OUT:
Check-out time is 10 am.
Late checkout charge $36 per additional hour plus tax
** Late check out (after 4 hrs.) will result in an additional nightly rental charge **
Q. Does the resort have a 24-hour check-in?
A. Yes we do offer 24 hour check in times. Please ensure you have the proper Procedure/Code to be able to check-in into your Unit.
Q. How do I check-in after business hours?
A. You will be emailed a door code that lets you into your unit. If you do not received a CODE please call Belloise Realty prior to arrival for instructions. Phone:(727) 449-2700 or (727) 410-1936
Q. Is there daily housekeeping or towel exchange?
A. Daily housekeeping is not provided in the room rate. The cleaning fee charge is to have the unit cleaned upon your departure, please review more details in our Policies page. If you would like a daily or weekly cleaning this service can be arranged for a fee.
Clean Towel and linen are provided at check-in (exchanges are not provided as part of your room rate). If you would like a towel or linen exchange this service can also be provided for a fee. In the event that your unit is not equipped with a washer and dryer, we do have laundry facilities on-site for your convenience.
Q. Does the resort provide beach towels or beach chairs?
A. Beach towels are provided for each Unit.
Beach chairs can be rented from a third party at the beach.
Q. Do you have a pool and/or hot tub?
A. There is a heated pool on site. There is no hot tub.
Our pool and yours when you come and stay with us… yes heated !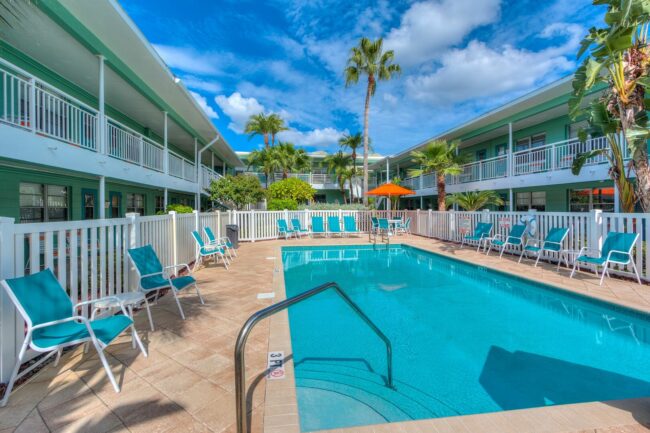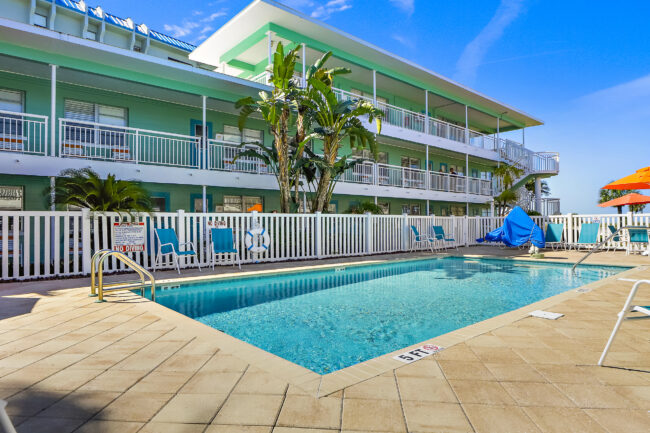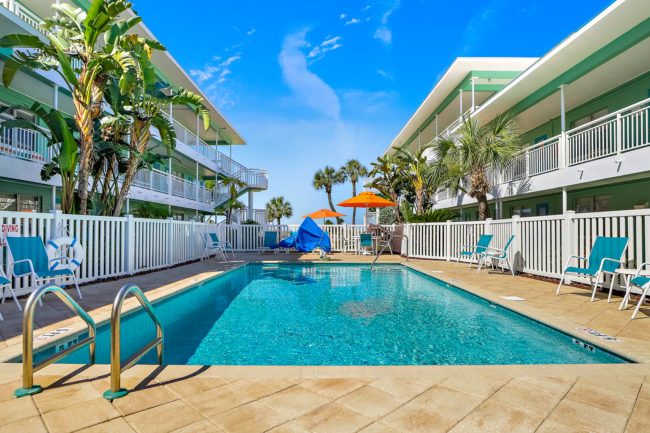 Q. Do I have to pay for parking?
A. Parking is free. You are limited to one space per unit. If you need additional parking please contact us and arrange for additional spaces. If additional spaces are not available there may be a fee to park on a public lot nearby.
Please display your PARKING PASS in your vehicle ASAP , you can get the Parking pass from the on-site office at check-in, if you are arriving off-hours or in a day where there is no on-site support contact the rental company (Belloise Realty) to coordinate this matter.
NO Trailers or Boats can be parked at the property.
Q. Does my unit have a kitchen?
A. Tropic Terrace units are individually owned and all of them are fully equipped. Your unit will have a full kitchen and all the dinnerware and utensils you will need for your vacation.
Q. Is there a safe in my unit?
A. No. Belloise Realty and the Tropic Terrace Association are not responsible for lost or stolen items in the units or on the property. Each guest is responsible for their belongings.
Q. Is there a restaurant on property?
A. No. There are no restaurants on Tropic Terrace's property. However, some of the best cuisine on the Gulf beaches is only walking distance away.
Q. Is there a Gym/Workout Facility on property?
A. No. We do not have a full gym. Please contact Belloise Realty for the location of a nearby gym.
There is a paved Boardwalk right behind the property which is perfect for walking and running !
Public parks with Tennis courts are very close to the property.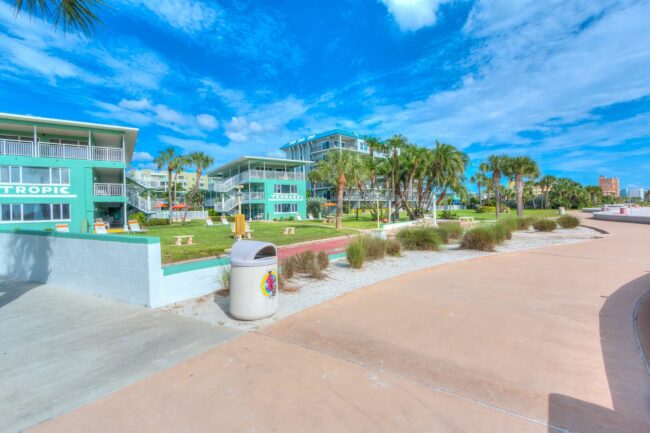 Q. Are there security guards on-site?
A. No. There is a 24-hour after hours phone number posted in our lobby doors.
Q. What is the beach like?
A. The Gulf Beaches is a beautiful stretch of white sandy beaches. We rank within the top 10 of beach vacation hot-spots.
Here are some pictures so you can see our beautiful beach, come and enjoy it !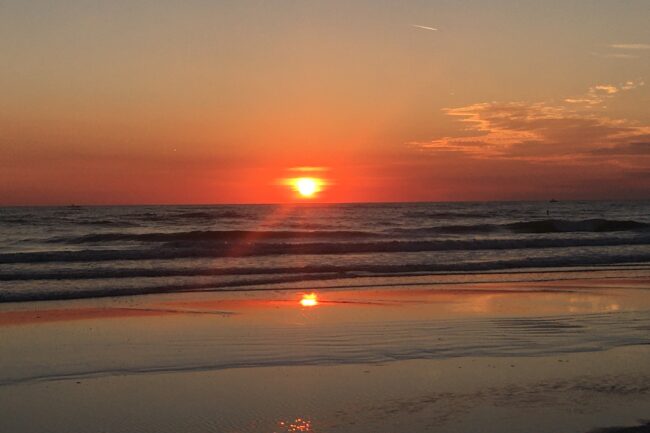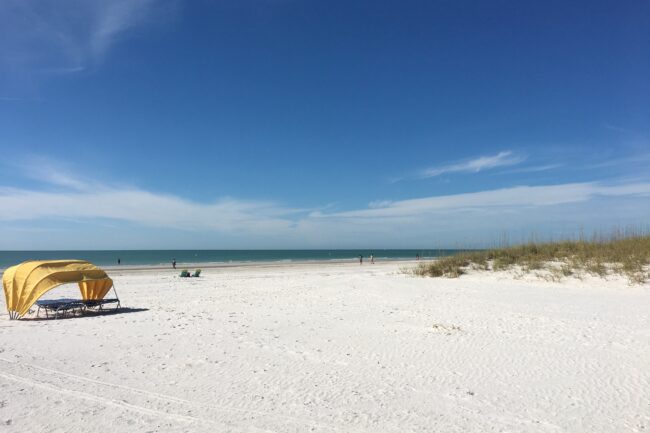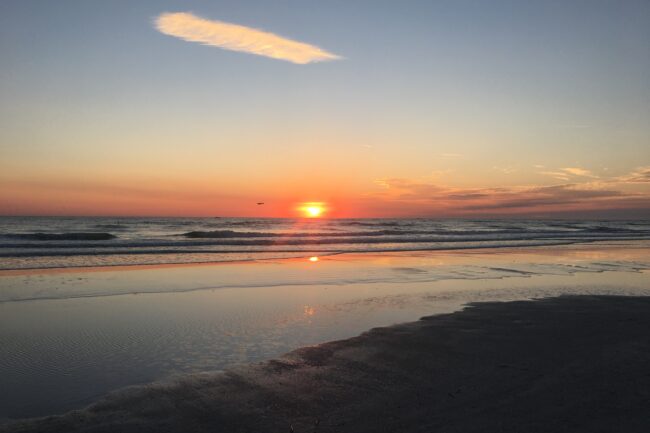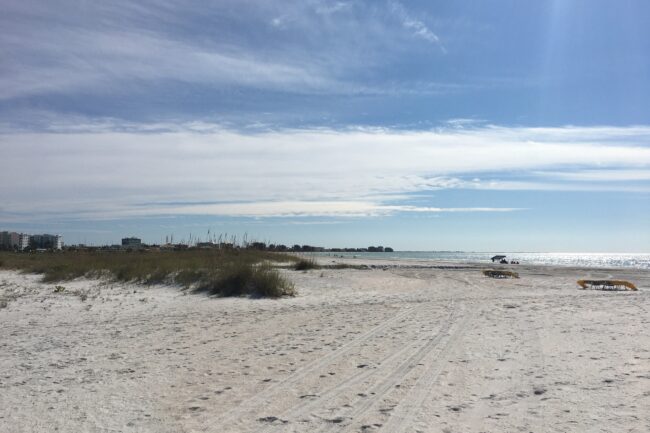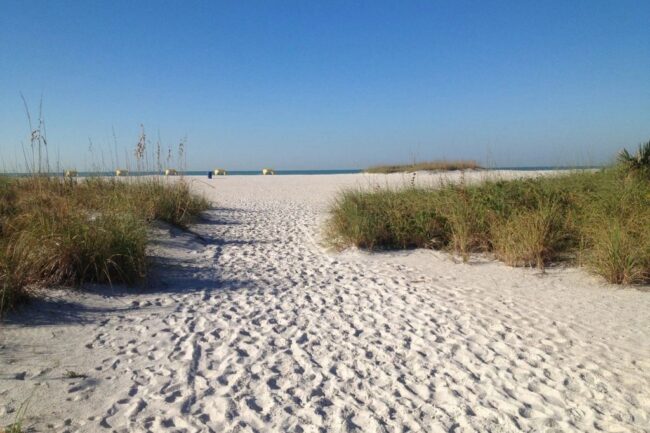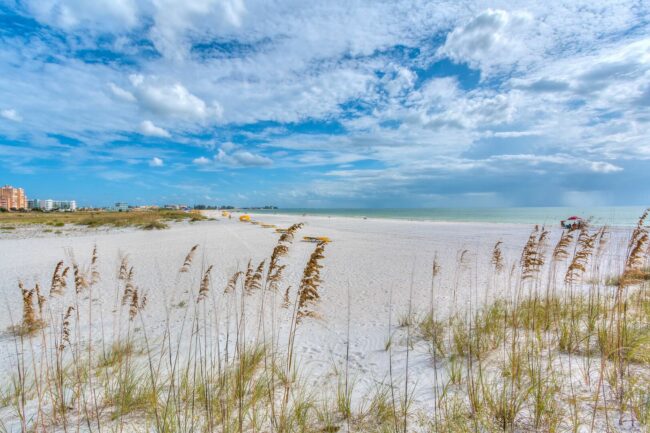 Q. When was the last time Tropic Terrace was updated?
A. Improvements are continuously made to the property and to the individual units. Please and ask about specific improvements and when certain upgrades have been completed.
Q. Is there a shuttle service to and from the Airport?
A. Tropic Terrace does not provide a shuttle service, however, we do have information on how to get a shuttle service for a fee and some free services offered by the City of Treasure Island. Please refer to this website for more information. ➡ Shuttle Information and Services